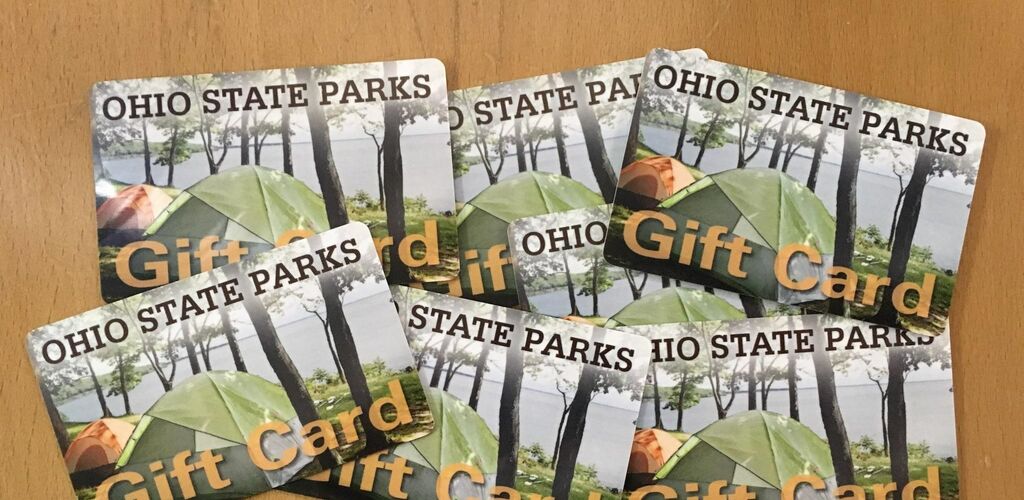 Give Experiences, Not Things.
Discover the Great Outdoors!
Situated throughout the state, Ohio State Parks offer visitors an abundance of lodging & camping options along with unlimited activities including hiking, biking, boating, exploring, naturalist programs and much, much more! Experience the beauty of Ohio year-round with activities for every season. 
Use your gift card* for lodge room and cabin reservations, dining and shopping at any of our Great Ohio Lodges:
Don't just take a trip, make a memory - get outdoors and explore the beautiful Ohio State Parks!
Gift Card Terms and Conditions:
The Gift Card may be used to make reservations at all Ohio State Park Campgrounds and Getaway Rentals and for cabins at Buck Creek, Cowan Lake, Dillon, Lake Hope, Hocking Hills, Mohican, Pike Lake and Pymatuning State Parks.
Card may be used at all state-operated Ohio State Park retail facilities, including golf courses, for merchandise purchases, rentals and other fees.
Card is also accepted at select Ohio State Park concession-operated facilities including resort lodges, golf courses and cabins. Visit the Ohio State Parks website or call 866-644-6727 to inquire about the acceptance of gift cards at specific facilities.
Card is not redeemable for cash. 
Ohio State Parks is not responsible for replacing lost or stolen card. Card has no expiration date. 
There is a $3.50 Shipping and Handling Fee for each card ordered. This fee will be added to your total purchase. 
Cards are shipped via UPS Ground. Please understand that we cannot ship to PO Boxes using UPS.