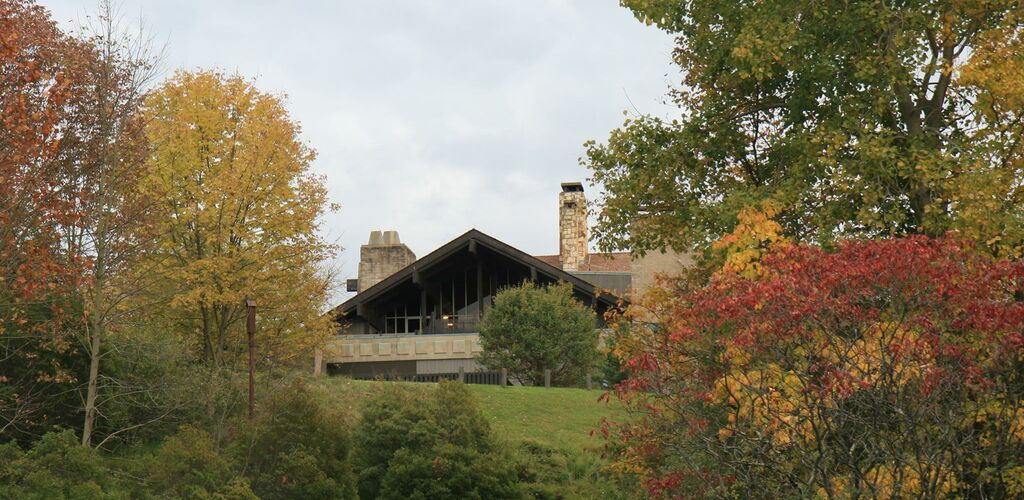 Avoid the downtown driving & parking!
Experience seasonal flora, fauna and wildlife as you drive through Ohio's beautiful state parks!
Although away from the hustle and bustle of the big cities, our properties are within a short drive from historic towns full of shopping, eating and sightseeing! We also have ample, free parking to make your bus driver happy, tour operator incentives, baggage handling and delicious food and beverage options!
Which location is right for you? Planning a mystery trip? Need a place to sleep as you travel to your ultimate destination? We can help.   Check out some of the excursions near our lodges to jumpstart your tour planning.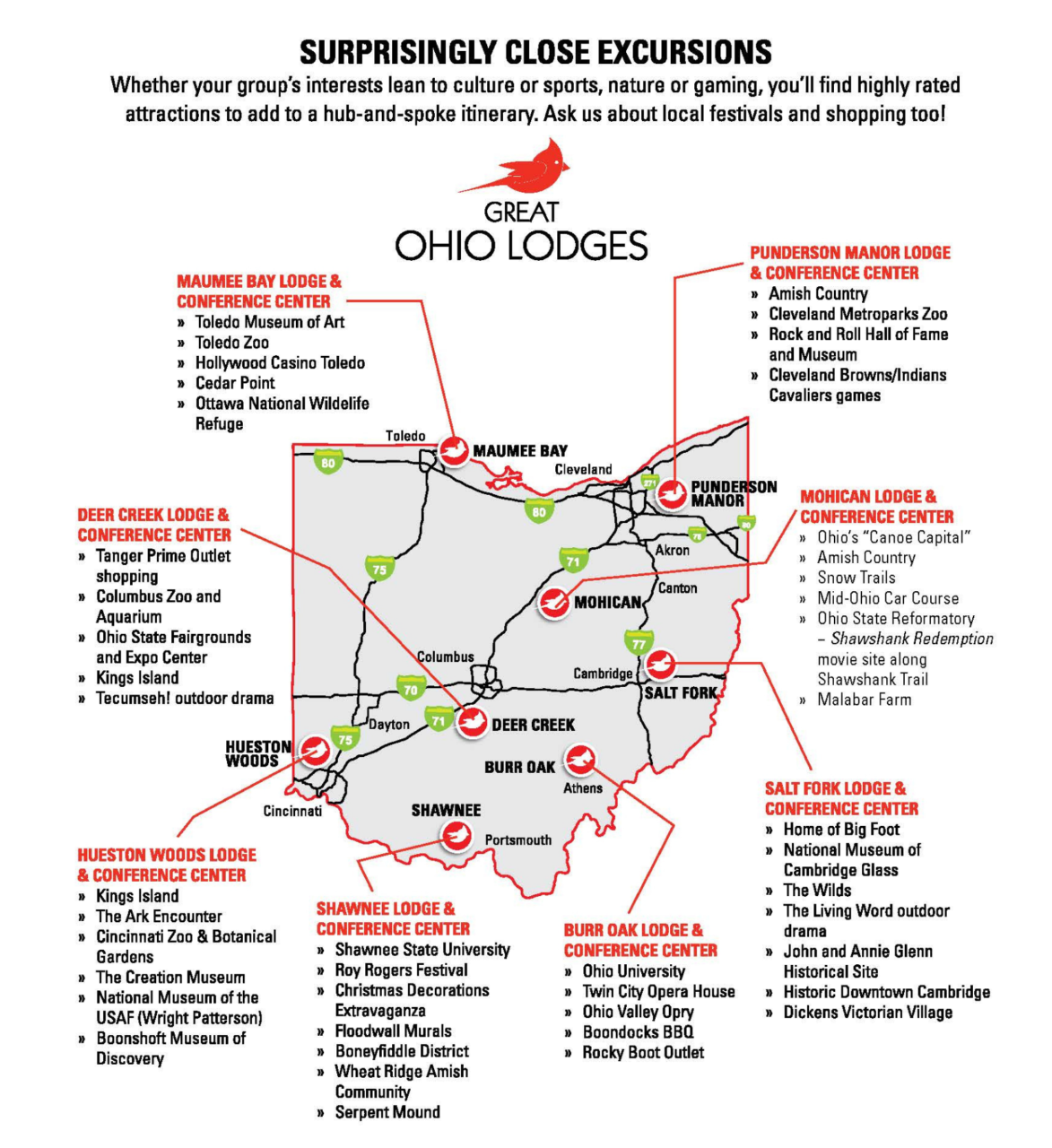 Planning a tour itinerary? Include a Great Ohio Lodge!
For overnight trips, call Joan Arrowsmith at 330-760-1369
or email Joan directly
If you're looking for only lunch, dinner or a group activity, call the lodge directly for reservations.
---