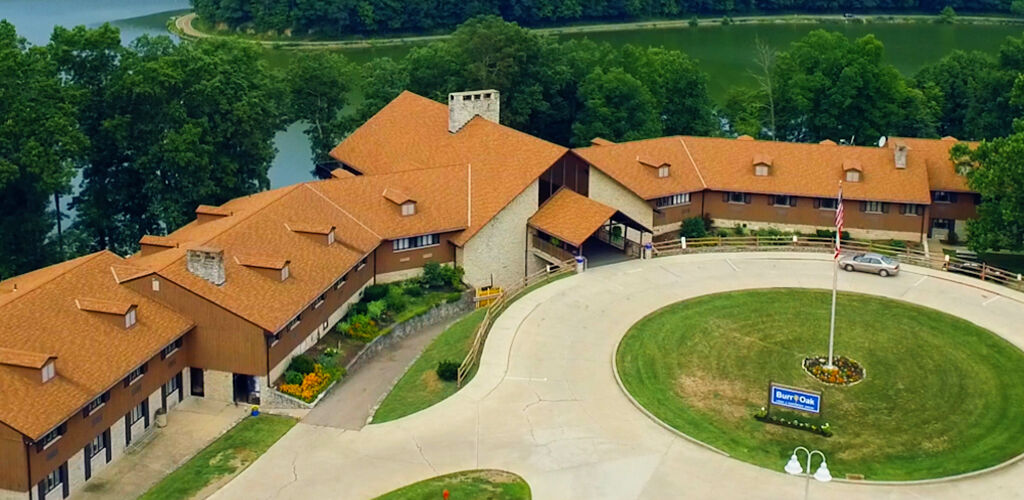 Head for the Hills
Burr Oak State Park Lodge is nestled in the foothills of the Appalachian Mountains and on the banks of Burr Oak Lake. The surrounding natural forest brings a truly serene atmosphere to this beautiful location, offering startling views everywhere you look. 
You and your guests can make yourselves at home in the lodges, cabins, or campsites available. Our tranquil setting offers space for up to 250 people, making it the perfect place for business conferences, group retreats, intimate wedding ceremonies, and more.
Why stay at Burr Oak?
On top of the quality service and comfortable lodgings, we provide quality dining, outdoor activities, a quiet retreat, and more.
Cardinal Dining Room and Bar
Group rates
Deer hunting 
Disc and mini golf 
Hiking 
Indoor pool
And that's only the beginning. Unlock nature's secret at Burr Oak. 
Call now to book your reservation 1-800-282-7275.
See for Yourself
Visit Burr Oak's website to learn more and start planning your stay today!
Visit Website