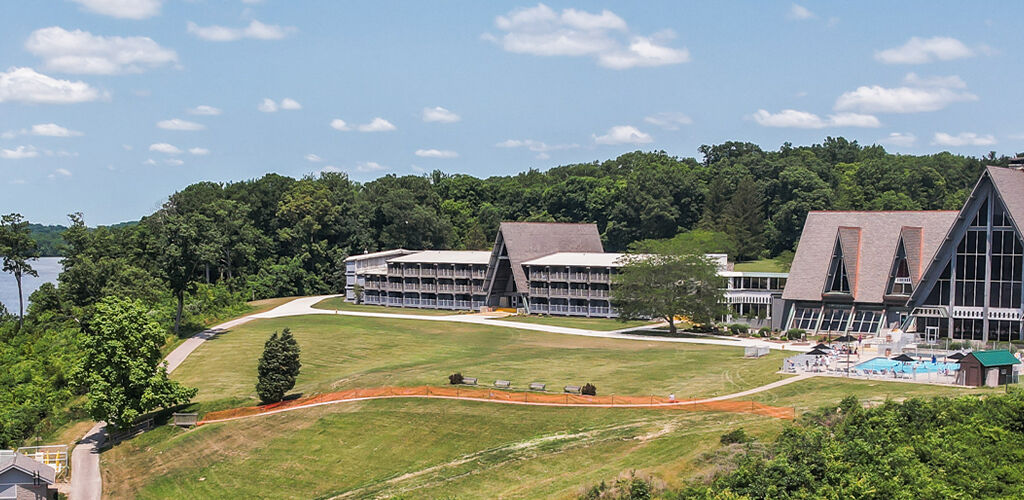 Find a Quiet Escape
Take a break from the busyness of life with a trip to Hueston Woods Lodge and Conference Center. A 200-acre forest and the nearby lake offer breathtaking views for everyone, whether it's a spiritual retreat, business meeting, or wedding.

You and your guests will have plenty of room to roam and explore the outdoors. When you're ready to come inside, we'll have everything ready for you: from cozy guest rooms to the technology you need for any event. Unlock one of Ohio's best-kept secrets, and be inspired by what you find.
Why stay at Hueston Woods?
Make your event a success with quality staff and services available at Hueston Woods. We're committed to your satisfaction, as well as that of your guests, and will provide everything we can to make your event a success.
Group rates and incentives
On-site restaurants and catering
Championship 18-hole golf course
Children's educational activities
Covered bridge 
Dog park
Fossil hunting
Nature trails and naturalist programs
See more of what Hueston Woods has to offer, and start planning your Ohio getaway today.
Call now to book your reservation 1-800-282-7275.
See for Yourself
Visit the Hueston Woods website to learn more and start planning your stay today!
Visit Website