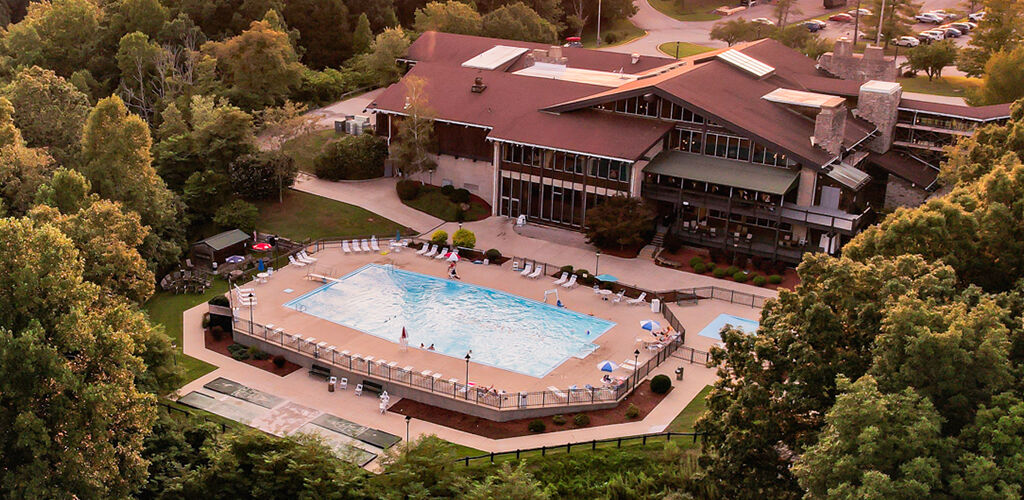 Explore the Riches
Rich in natural history and beauty, Shawnee Lodge & Conference Center is located in the 63,000 acres of Shawnee State Forest and Shawnee State Park. Leave city life behind and find yourself surrounded by rolling hills, hardwood forest, and a variety of plant and animal life. 
Join us to explore some of Ohio's best scenery for your next gathering. You'll have comfortable lodgings, functional facilities, and hospitable staff all ready and waiting for you. Explore Shawnee Lodge and find just what you need to relax and get away.
Why stay at Shawnee?
Your wedding or retreat can be made even more special and memorable with our help. Just let us know what you need for space, dining, and activities, and our team of professionals will take care of the rest—and then some.
Group rates and incentives 
Seasonal children's programs 
Lake and river access 
Indoor and outdoor pools 
Lodge rooms and cabins 
Nearby tourist attractions
Discover all that Shawnee Lodge has to offer.
Call now to book your reservation 1-800-282-7275.
See for Yourself
Visit the Shawnee Lodge website to learn more and start planning your stay today!
Visit Website