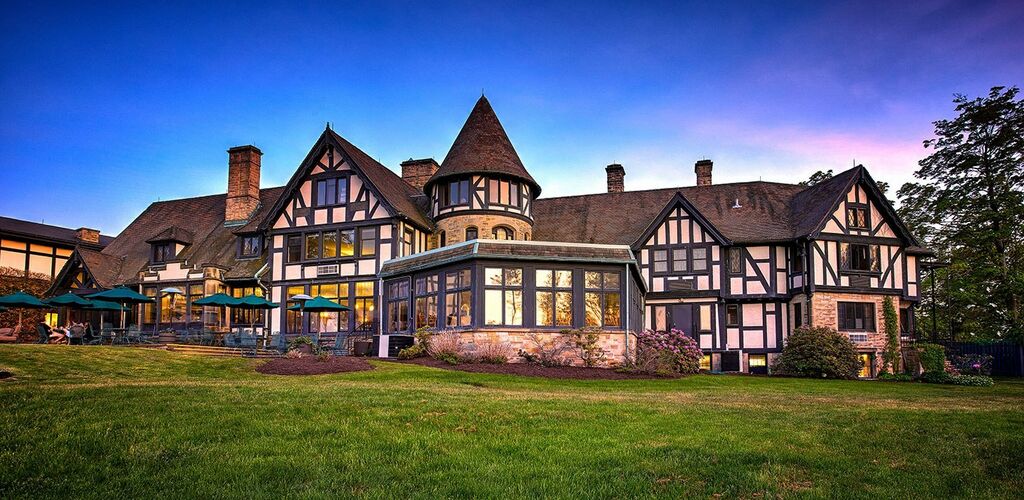 See Ohio's Most Charming Scenery
Punderson Manor is a cozy English Tudor-style manor, complete with beautiful architecture. The surrounding natural beauty makes its Ohio setting all the more charming, and gives you plenty to do while you're here. 
We're one of the Great Ohio Lodges, which means you're getting the best possible getaway experience. Let our friendly, experienced staff take care of you: they'll make sure your lodgings are beyond expectations. Then, when it's time for activities—indoor or outdoor—we have options for everyone. No matter what you need, Punderson Manor has you covered.
Call now to book your reservation 1-800-282-7275.

Why stay at Punderson Manor?
At Punderson Manor, you'll have a 150-acre glacial lake in your backyard, miles of beautiful trails, and nothing but time to explore it all.
Outdoor Pool
Scenic Lake
Boardwalk & Hiking Trails
Disc Golf
Historic, Manor House Charm
Group Rates
Fishing
See for Yourself
Visit the Punderson Manor website to learn more and start planning your stay today!
Visit Website